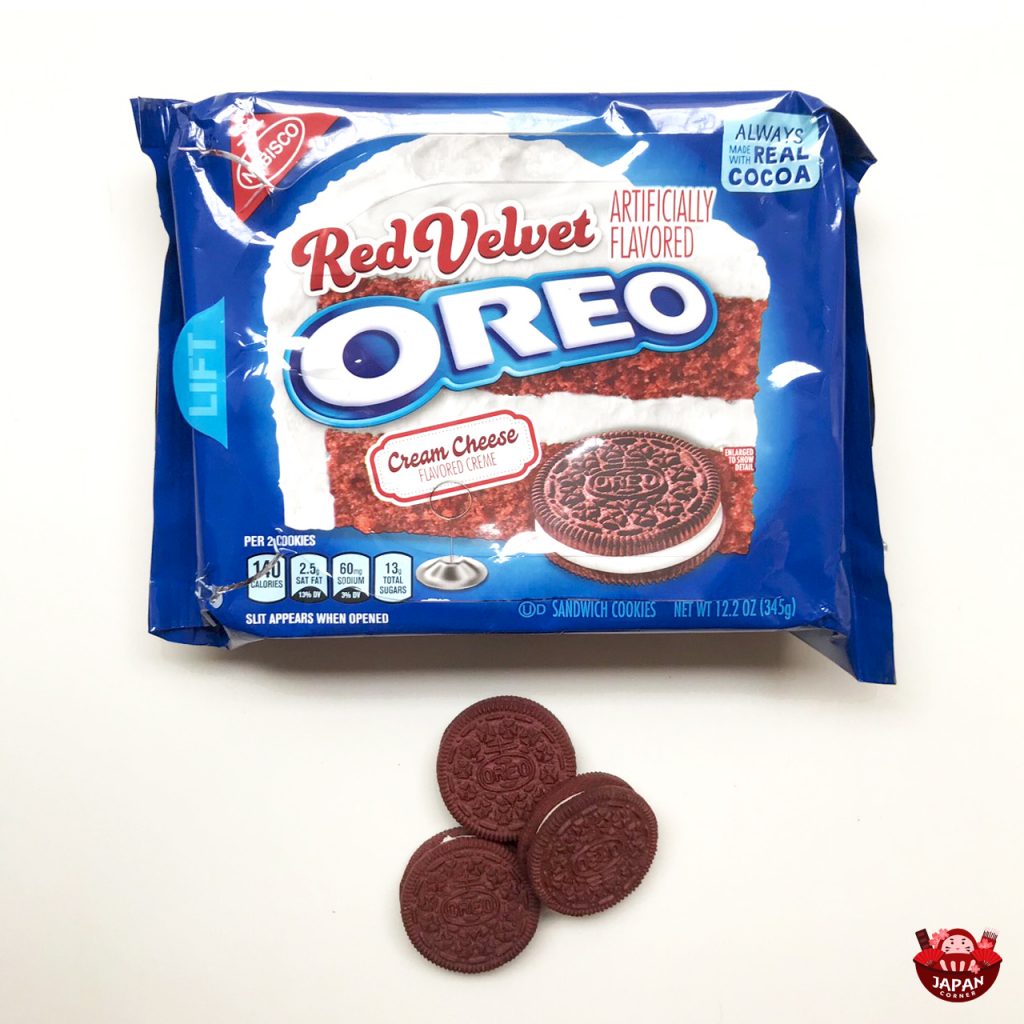 #TBT 2013 / 2014? Yes, ini oreo udah launch dari duluuuuu banget! segitu lama nya aku jualan snack guys!
Jadi oreo red velvet ini dari USA ya, dan bener2 anti scam banget! Pertama ya, look at the packaging. Grafik red velvet cake nya kliatan mantoel banget ga sih?
Dan waktu aku buka ya, itu bener2 bau nya kayak cake red velvet, wangiiii pol! Beda sama oreo indo beneran beb (not promotion)!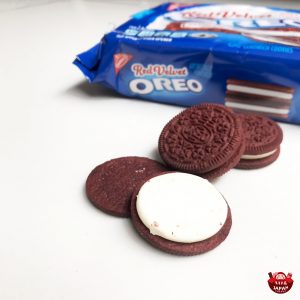 Lalu cream putih nya itu CREAM CHEESE lho! Dan beneran deh, itu dia bukan marketing gimmick doang, bener2 cream cheese yang km bisa rasain! Wes uenak pollll beneran.
Dan creamnya itu super duper tuebel hahahaha kalian kalo makan pasti bisa kerasa.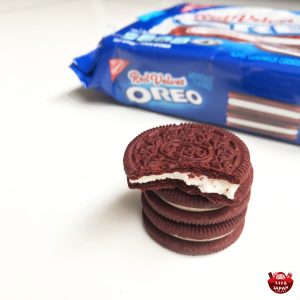 Ga cuman cream nya, cookies nya pun itu kan dia claim dari cocoa powder ya. Nah kalo kalian mkaan ya, kalian pasti bisa langsung menilai kalo cookies nya beda sama regular oreo cookies!
Mungkin ya dari real cocoa powder itu. Duh beneran deh menurutku ini one of the best oreo yang pernah ta makan!
1 kekurangan nya adalah dia kalori e super high buanget hahahaha masa 1 cookies = 70 kalori. mampus ga seh? Coba kalo dia bikin yang low cal, ughhh pasti aku bueliii buanyak krn ini bener2 nuendang!
Btw, 1 pack isi 345gr oreo. Which is banyak banget, sekitar 30 oreo! Jadi kalian bisa sharing sama temen2 kalian gituuuuu!
Nett weight: 345gr
Calorie: 70/cookie
Price: 145rb, buy them from us!