Okay enough with WorldSnacks sekarang kita kembali ke local snacks dan salah satu nya ini adalah Roma Arden dengan rasa Choco Special.
Menurutku dari segi presentasi dia unik banget yah karena ada variasi warna dari rasa cokelat dan vanila nya.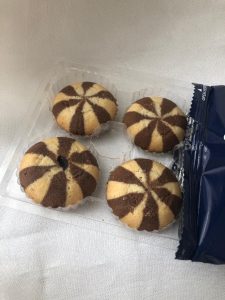 But to be honest rasanya mengecewakan banget nget, beneran tapi menurutku kok ini kurang enak ya jadi kalo dari packaging nya kan pasti ekspektasi nya tinggi cokelat nya bakal lumer lumer gitu kan. Turns out setelah digigit cokelatnya itu gak sebanyak itu, and what i hate the most ak ngerasa rasa luarannya atau kue nya itu masih berasa kayak adonan gitu lo bukan adonan lembek ya, adonan kering tapi yang kayak gak kerasa gitu rasa vanila nya atau apapun. So it's a bit dissapointing sih, selain itu ternyata di satu bungkus ini hanya berisi 8 pcs guys. Jadi di tiap bunderannya itu cuma ada 1 kue. So menurut aku kurang ekonomis yaaa kalo sebungkus ini cuma dapat 8 pcs.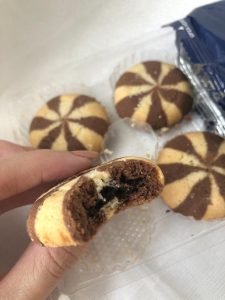 Ini nih lihat deh, dari isinya bukan cokelat lumer gitu dan cokelatnya juga yaudah segitu aja, menurutku kurang generous mungkin misal isiannya lebih banyak bakal jauh lebih enak.
Rating : 2.5  / 5
Ukuran : 80 gr
Energi Total :
Harga : 8000-9000
Tempat Beli : Supermarket Terdekat