HIT YOU WITH THAT DDU DU DDU DU! hahahah auto nyanyi deh pasti!! so because TOPOKKI adalah dari negara Oppa Korea jadi ya sekalian sambil makan sambil nyanyi guys!! HAHAHA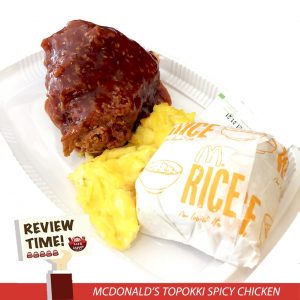 Oke jadi awal tahu Mcdonald keluarin menu baru ini jujur kepo buanget sih rasanya gimana heheheh. Nah setelah kita review ternyata emang enak guyss cuman scam! karena bukan rasa mirip topokki souce. Tapi menurutku Mcdonald Indo lumayan berhasil buat ini laku karena ya itu enak sih tetep souce nya perpaduan manis dan pedesnya balance. Cuman buat pecinta pedess kayak aku sepertinya ini kurang nendang sih pedesnyaa HAHAHAH kurang sampai buat pengen cepet-cepet minuuum gitu lhoo. Kalau minumannya Yuja Cha Fizz (lemon dicampur sprite) ini b aja sih guys kayak ya minuman seger biasa gitu hehehe.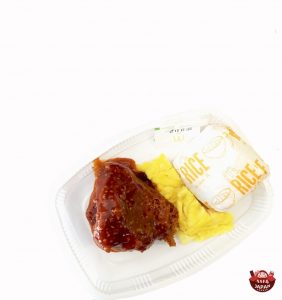 Jadi kesimpulannya guys SCAM tapi untungnya enak hahahah. Oh ya sama saran nih coba kalian waktu pesan minta bumbunya dipisahin dari ayamnya deh biar tetep krasa gurih kriuk dari ayamnya gitu biar tambah endull!!
Price: 45.000 (include tax)